Stock epinephrine is gaining in popularity in the Bayou State! As you may know from my earlier post, epinephrine is a medication that can stop and treat the life-threatening allergic reaction "anaphylaxis." Young children may have their first allergic reaction at their early childcare center. This is why it is critical that center staff know how to prevent, recognize, and respond to anaphylaxis. This training includes how and when to use epinephrine on a kiddo who may not have previously had an allergic reaction or food allergy diagnosis. That's where stock epinephrine laws come in – they provide protections for centers to stock this medication and help keep kids safe.
So what exactly is stock epinephrine?
As in my earlier post…
"In short, its epinephrine prescribed to an entity, such as a school, to be used in an allergy emergency. The medication is typically stored in an easily accessible location, such as a nurse's office or main office, and can be administered by trained personnel. Epinephrine, when administered from an auto-injector like an EpiPen, is incredibly safe. In fact, it's so safe that states across the country have adopted legislation that supports or sometimes even requires schools to stock epinephrine."

Alice Hoyt, MD
But do all states permit early childcare centers to stock epinephrine? No. And are center staff required to know how to prevent recognize, and respond to anaphylaxis? No.
But now Louisiana does both!
The Bayou State is Protecting its Babies!
To help protect all infants, toddlers, and preschoolers, Rep. Stephanie Hilferty sponsored Louisiana HB417. I was honored to work with Rep. Hilferty and her team in crafting this legislation. I then testified to the Louisiana House of Representatives Education Committee in support of this legislation. As expected, the legislation passed through committee and was passed into law without any nay votes! This law requires all licensed childcare centers in Louisiana to have at least one staff members trained on how to prevent, recognize, and respond to anaphylaxis. Plus, it permits centers to stock epinephrine and provides legal protections for them to do so. Read the law.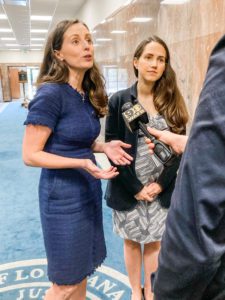 Do you want to advocate for stock epinephrine in your state?
If you are interested in stock epinephrine legislation in your state, please visit the Code Ana website. You can learn more about the current state of stock epinephrine. Code Ana is a national program supported by The Teal Schoolhouse. This nonprofit organization works on behalf of families with children with food allergies and other medical conditions. Let's work together to make our kiddos as safe as possible. Teamwork makes the dream work!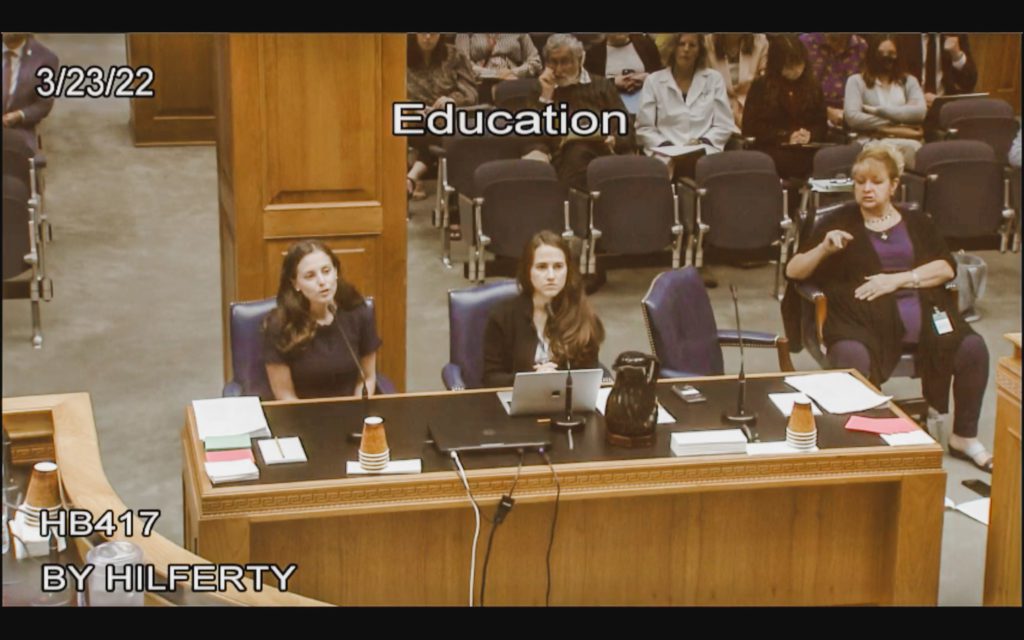 Also…
Are you in need of an allergist in your area? Check out these allergist finder tools:
AAAAI Allergist Finder: https://allergist.aaaai.org/find/
ACAAI Allergist Finder: https://acaai.org/locate-an-allergist

Have your food allergy questions answered by Dr. Alice Hoyt, Pam, and guests on the podcast!
Submit your question HERE!
A note from Dr. Hoyt
I have talked about a non-profit…
Pam and I volunteer with the non-profit The Teal Schoolhouse. Its primary program is Code Ana. Code Ana equips schools for medical emergencies like anaphylaxis.
Code Ana's Online Epinephrine Training Program helps support that goal. Through this program, you will educate yourself while you support this important mission!
A medical emergency response plan is important for everyone at any school. Code Ana's program Med-E Ready is a comprehensive approach to school-focused medical preparedness. This program guides schools through the process of creating a medical emergency response plan. A response team is also developed! This is one of the most important components of a school's food allergy policy!
Does your kiddo's school have Code Ana?