Be informed through evidence-based, family-focused, food allergy discussion.
Meet Dr. Alice Hoyt and Pam Lestage, MBA - two moms on a mission to educate all on the facts of food allergies.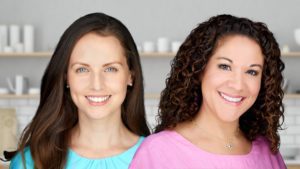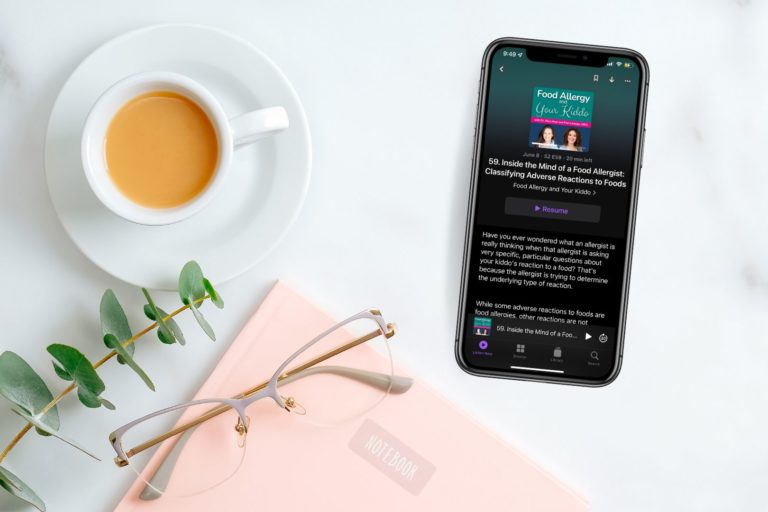 Welcome to evidence-based food allergy discussion that's relatable and will help inform your family's food allergy journey.
Food allergy information that gives you peace of mind.​
Food allergist and mom Dr. Alice Hoyt and food allergy mama Pam Lestage share their strategies on all things medical, social, and emotional regarding food allergies.
What parents are saying...
Betty
Food Allergy Mom and Pediatrician
"Food allergies can be tricky for anyone to understand, and as a pediatrician, I've noticed that even healthcare professionals get confused about the differences with different types of food reactions, let alone when to give epinephrine. Dr. Hoyt does a wonderful job clarifying common myths with evidence-based guidelines and also reassuring food allergy families. So thankful for her wonderful podcast!"
JayJay
Food Allergy Parent
"Like having an allergist as a best friend. I've learned so much on Dr Hoyt's podcast and it's really helped me navigate my toddler's peanut and egg allergies. I had to administer epinephrine for the first time this weekend when my toddler had a reaction that included violent coughing and vomiting while we were at Disneyland. I had so much gratitude to Dr Hoyt during that event because I have heard epis discussed frequently on her show, I was well prepared with epinephrine in my diaper bag, and the Auvi-Q epi Dr Hoyt recommended on this show was extremely simple and effective to use. We asked a Disneyland worker for assistance to get to an emergency room and my toddler recovered quickly. Throughout the experience I felt guided by Dr Hoyt's voice (rather than even my own allergist's) and I'm just so grateful to her for making the information on this podcast available. Thank you so much Dr Hoyt. 100% recommend."
Southern Allergy Mom
Food Allergy Mom
"Breath of fresh air in a confusing world. It is comforting to hear an allergy doctor speak to parents and professionals who deal with food allergies on a daily basis. So many times these types of conversations can seem stuffy, but Dr. Hoyt is warm, understanding and discusses all her topics in a way that all can understand, not just those in the medical field. As a food allergy parent, this podcast and blog excite me."
"So, so valuable. I was introduced to Dr. Hoyt when she diagnosed my son with a nut allergy......at 17 years old! She not only knows her stuff but is also the sweetest, most engaging doctor I've ever met. What else could anyone ask for in such a valuable, educational podcast?? Top notch, expert analysis combined with a friendly, inviting presentation. You'll enjoy the information while feeling like you just had a conversation over tea with your neighbor."
Listen now to the Food Allergy and Your Kiddo podcast!
Click the icon below to listen on your favorite podcast player.
Have you experienced these challenges in parenting a kiddo with food allergy?
The Need for Credible,
Helpful Resources
Food allergy families are savvy, and they want accurate information to help them navigate the day-to-day. You many be seeking guidance on what to expect at different ages and stages as well as support in managing the mental health aspects of this disease.
The Emotional
Rollercoaster
The anxiety of worrying about a life-threatening reaction, rare as that is, can be absolutely nerve-wracking. Combine that with having to discuss your kiddo's food allergy with so many people just to keep your kiddo safe, and frustrations can and do occur.
The Ever-Changing
Journey
Every family's path is unique. Milestones may include a period of unknown as you await an allergist appointment. Or perhaps you are continually seeking normalcy for your child and your family's social life. The journey is every-changing.
These challenges are real, and Dr. Hoyt and Pam are here to help you navigate them all.
Recent Articles & Podcast Episodes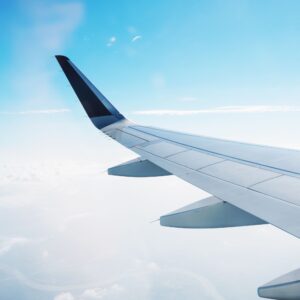 Flying and Food Allergies – a Polarizing Topic I was recently asked to answer questions about flying and food allergies. The article was published on November 7, 2023, by Fox Business. I was
Read More »
Shared Decision-Making? What's that? Shared decision-making is the practice in which patients play active, central roles in making decisions about their own healthcare. Through shared decision-making, patients collaborate with their medical team on
Read More »