Young (and not so young!) kiddos have food allergies
Food allergy affects children (and adults!) of all ages. Studies show that nearly 8% of children have food allergies, and more younger kiddos have food allergies than older kiddos. When kiddos with known allergies have accidental ingestions and reactions, it's often when they are away from their parents, such as when they are at school. Being in the care of a babysitter or nanny can pose similar risks, especially if the caregiver is not well trained to prevent an accidental ingestion, recognize a reaction, and respond to and manage anaphylaxis promptly and appropriately.
If you have a young kiddo with food allergy, then, at some point, chances are that you will need a babysitter or nanny. Finding the right person for that job is difficult on its own. Add in the challenge of managing a medical condition like food allergy, and you've taken an already serious situation to another level.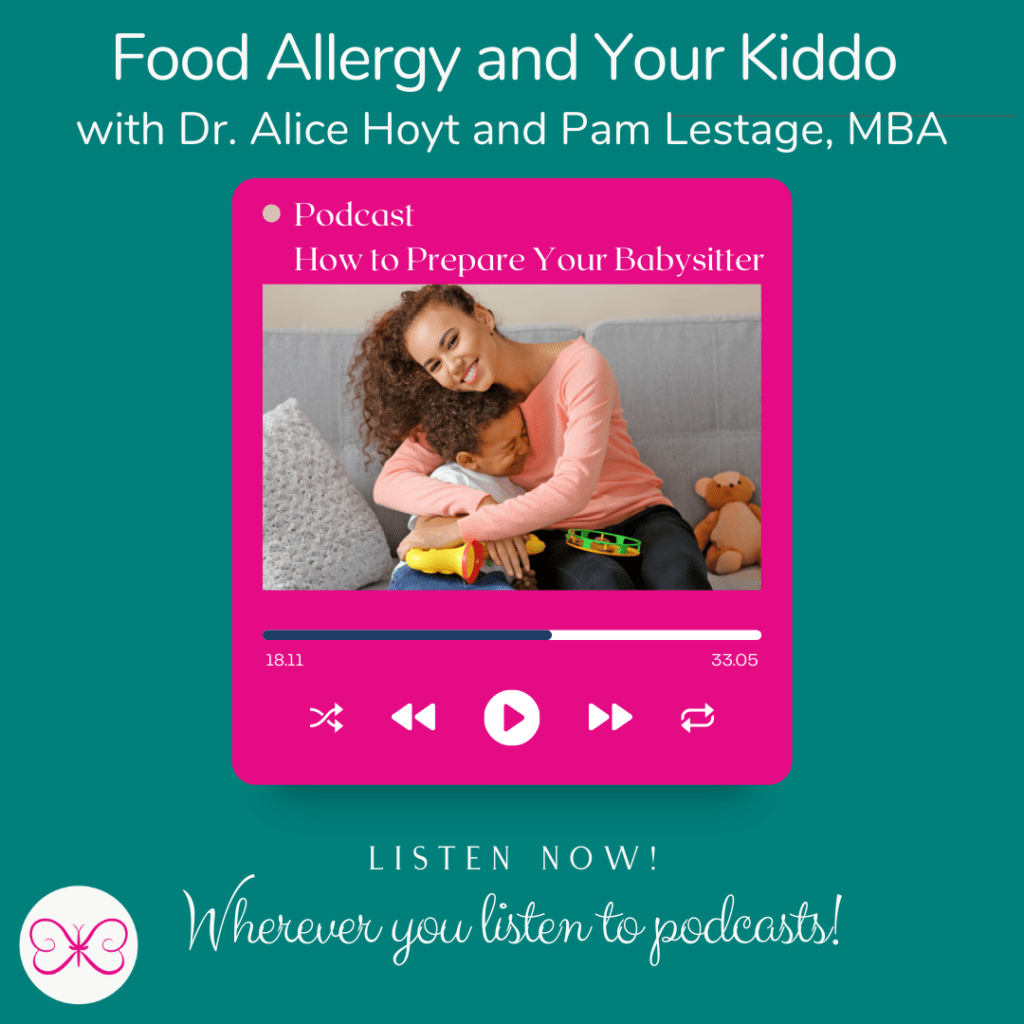 Prepare your babysitter or nanny to manage food allergies
To help you on your journey of finding and preparing your babysitter or nanny to care for your kiddo with food allergy, Pam and Dr. Hoyt discuss their strategies for finding the right person for the job and making sure that person is equipped to prevent, recognize, and respond to a medical emergency like anaphylaxis.
Get the Food Allergy and Your Kiddo Babysitter Guide! Download this concise tool and fill in your most up-to-date information. Tape it onto your refrigerator right next to your kiddo's anaphylaxis action plan and auto-injectors whenever you leave your kiddo with the sitter! Find the guide in Dr. Hoyt's Food Allergy Toolbox.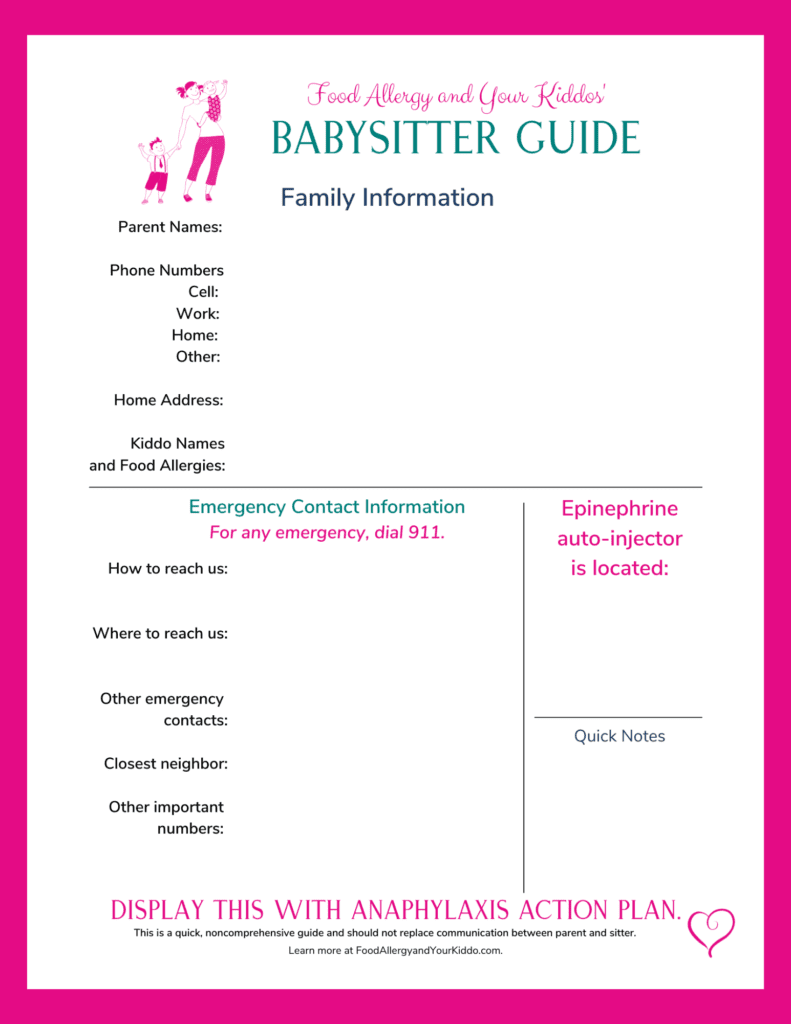 Also…
Are you in need of an allergist in your area? Check out these allergist finder tools:
AAAAI Allergist Finder: https://allergist.aaaai.org/find/
ACAAI Allergist Finder: https://acaai.org/locate-an-allergist

Have your food allergy questions answered by Pam and Dr. Alice Hoyt on the podcast!
Submit your question HERE!
A note from Dr. Hoyt
I have talked about a non-profit…
Pam and I volunteer with the non-profit The Teal Schoolhouse. Its primary program is Code Ana. Code Ana equips schools for medical emergencies like anaphylaxis.
Code Ana's Online Epinephrine Training Program helps support that goal. Through this program, you will educate yourself while you support this important mission!
A medical emergency response plan is important for everyone at any school. Code Ana's program Med-E Ready is a comprehensive approach to school-focused medical preparedness. This program guides schools through the process of creating a medical emergency response plan. A response team is also developed! This is one of the most important components of a school's food allergy policy!
Does your kiddo's school have Code Ana?