Food Allergy Parent's Resource Toolbox
Access these amazing resources and more by subscribing to the FREE newsletter today!
Already subscribed but not sure how to access the Toolbox? Request access here!
In the Toolbox, you will have access to Dr. Hoyt's favorite tools for food allergy families. These tools will help make your family's life easier as you navigate the world with food allergy. Dr. Hoyt creates and curates these tools especially for the Food Allergy and Your Kiddo newsletter subscribers. Join today!
Helpful tools for parents, such as:
"Nice to Meet You" Form
Food Allergy College Checklist
Babysitter Guide
Evacuation Checklist
Food Challenge Checklist
Much more!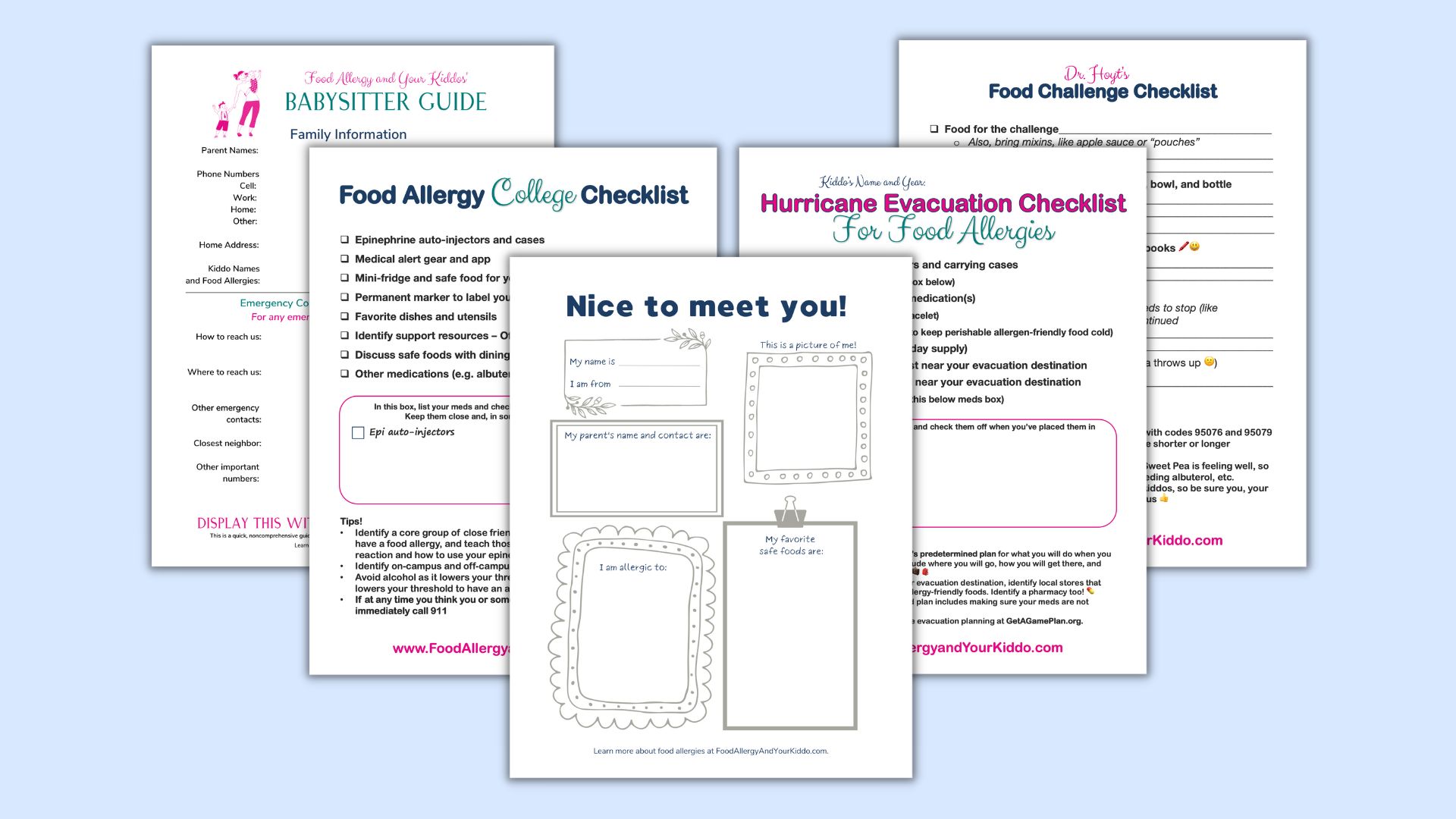 The goal of these tools is to help make your life with food allergy easier. Use these in conjunction with the care of a board-certified allergist, who will help you understand your child's food allergy. Teamwork makes the dream work!