May is Food Allergy Awareness Month, so now is a great time to start preparing to spread the word about this important issue. Millions of kiddos (and adults!) have food allergies, but most people don't really know much about this condition. Food Allergy Awareness Month is a great time to share evidence-based information with your friends and family!
Here are some ways you can prepare for Food Allergy Awareness Month:
Update your own knowledge repertoire.
Whether your family has been dealing with food allergies for under a year or for over ten years, take some time to read about what's new with food allergy. Ask your kiddo's allergist what they've been reading in academic journals about food allergy, and ask for a copy of those articles. Also, check out the research pages on FoodAllergy.org for more great information. The more you know, the better equipped you'll be to answer questions and dispel myths.
Have a list of reliable resources.
When you're reviewing and sharing information about food allergies, access only evidence-based sources. There are a lot of myths and misinformation out there, so it's important to make sure you're sharing only accurate, up-to-date information. If you have a question about whether a source is solid, reach out to us!
Some of our favorite resources include:
Share your own story.
Whether it's you or your kiddo or both with food allergy, consider sharing your story with others. This is a great way to open up the conversation about food allergies and help others understand what it's like to live with this condition. Many parents are managing at least one medical condition in their children, and opening up the dialogue about this is a great way to mutually support one another. It's also a great way to demonstrate respect and kindness for our children to model.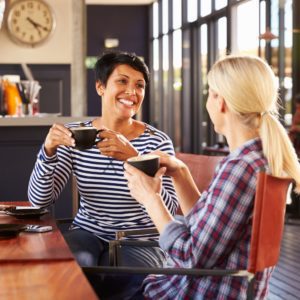 Do something special with your kiddo.
As kiddos grow up, they internally manage their food allergies in ways we as adults may not totally understand. What's critical is that our children know how much we love them and are here supporting them. Take time now to plan something special to do with them in May, just to show them you love them.
We hope these tips help you as you prepare for Food Allergy Awareness Month this May! If you have any questions, feel free to reach out to us. We're always happy to help!
God bless you, and God bless your family!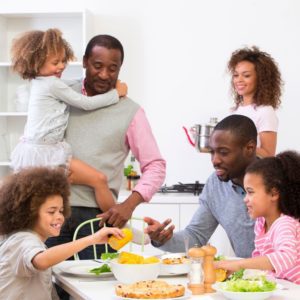 Also…
Are you in need of an allergist in your area? Check out these allergist finder tools:
AAAAI Allergist Finder: https://allergist.aaaai.org/find/
ACAAI Allergist Finder: https://acaai.org/locate-an-allergist

Have your food allergy questions answered by Dr. Alice Hoyt, Pam, and guests on the podcast!
Submit your question HERE!
A note from Dr. Hoyt
I have talked about a non-profit…
Pam and I volunteer with the non-profit The Teal Schoolhouse. Its primary program is Code Ana. Code Ana equips schools for medical emergencies like anaphylaxis.
Code Ana's Online Epinephrine Training Program helps support that goal. Through this program, you will educate yourself while you support this important mission!
A medical emergency response plan is important for everyone at any school. Code Ana's program Med-E Ready is a comprehensive approach to school-focused medical preparedness. This program guides schools through the process of creating a medical emergency response plan. A response team is also developed! This is one of the most important components of a school's food allergy policy!
Does your kiddo's school have Code Ana?