Shared Decision-Making? What's that?
Shared decision-making is the practice in which patients play active, central roles in making decisions about their own healthcare. Through shared decision-making, patients collaborate with their medical team on management decisions as opposed to simply being told the plan without their input.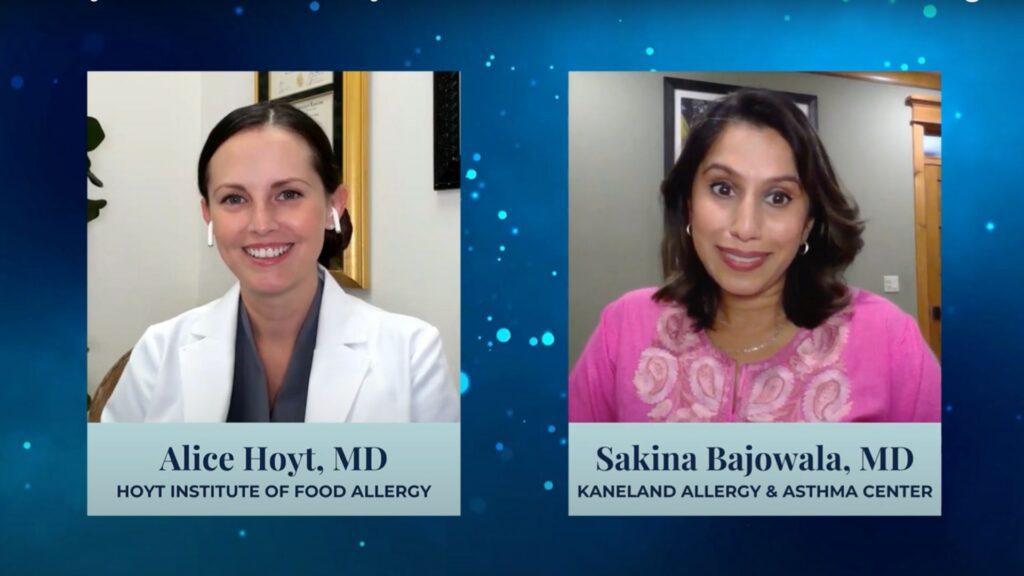 Why is shared decision-making so important in kiddos with food allergies?
Shared decision-making is especially important for children and teens with food allergies. This is because they not only are living with food allergies but they also are learning how to take ownership of managing those allergies (i.e. transitioning from the pediatric care model to the adult care model).
In this podcast episode, Dr. Bajowala and I discuss shared decision-making and why it's so very important for food allergy families.
Watch this episode (VIDEO!) below…
Or listen to the episode wherever you hear podcasts!
Get your food allergy questions answered!
We hope you enjoy the podcast "Food Allergies and Shared Decision-Making: What Parents Must Know." Do you have any questions about shared decision-making? Or about food allergies in general? Sign up for our newsletter where you can submit your questions and stay up-to-date on all things food allergy and YOUR kiddo!
---
Are you in need of an allergist in your area? Check out these allergist finder tools:
AAAAI Allergist Finder: https://allergist.aaaai.org/find/
ACAAI Allergist Finder: https://acaai.org/locate-an-allergist
OIT Allergist Finder: https://fastoit.org/find-oit-allergists/
---
A note from Dr. Hoyt
I have talked about a non-profit…
Pam and I volunteer with the non-profit The Teal Schoolhouse. Its primary program is Code Ana. Code Ana equips schools for medical emergencies like anaphylaxis.
Code Ana's Online Epinephrine Training Program helps support that goal. Through this program, you will educate yourself while you support this important mission!
A medical emergency response plan is important for everyone at any school. Code Ana's program Med-E Ready is a comprehensive approach to school-focused medical preparedness. This program guides schools through the process of creating a medical emergency response plan. A response team is also developed! This is one of the most important components of a school's food allergy policy!
Does your kiddo's school have Code Ana?
---
You've just read our post "Food Allergies and Shared Decision-Making: What Parents Must Know."
Remember, Dr. Hoyt is an allergist, but she isn't your allergist, so talk with your allergist about what you've just learned!